Nvidia's 12-pin power connector for next-gen GeForce cards makes a lot of sense when you see it
When rumors of an Nvidia-specific power connector for the rumored GeForce RTX 3090 surfaced last month, it sent hardware nerds into a tizzy that the cable would be a major turn-off. If you need a new cable or power supply to run a new GPU Ampere, after all, that might push you towards the competition. But in the images revealed by German site Hardwareluxx.de, the 12-pin connector is a pretty compelling argument as to why it might be preferred.
Hardwareluxx.de actually got its hands on a cable from power supply manufacturer Seasonic (who also talked about these connectors on the Chinese social site bilibili). Publisher Andreas Schilling posted a tweet showing the new 12-pin connector alongside the standard dual 8-pin connectors used on high-end graphics cards.
As you can see, the new Nvidia connector is tiny. Really tiny. It was always expected to be smaller than a standard connector, but seeing the new Nvidia 12-pin next to a standard connector now puts it all into perspective.
When Nvidia's 12-pin connector first broke in rumor form last month, it was mostly touted as an OEM-only part. PC OEMs often break standards to improve production line speed or to improve a specification that they believe is holding PCs back.
Nvidia's tiny 12-pin connector should also deliver a healthy dose of wattage – 648 watts, according to Tom's Hardware. If true, that means a single cable plus power from the PCIe slot should be enough for Nvidia's new "Ampere" GPU-based GeForce RTX 30 graphics cards.
Moving to smaller connectors on a graphics card's PCB opens up more room for a beefy heatsink. The wiring doesn't shrink much, so there's still plenty of cord to scramble, but a single 12-pin for the boards would mean no longer having to worry about figuring out the sometimes finicky combination sockets used today.
With standard power cable designs, you must convert 6+2 pin to 8 pin (or back) when installing the GPU. A single 12-pin eliminates wasted time and builder confusion.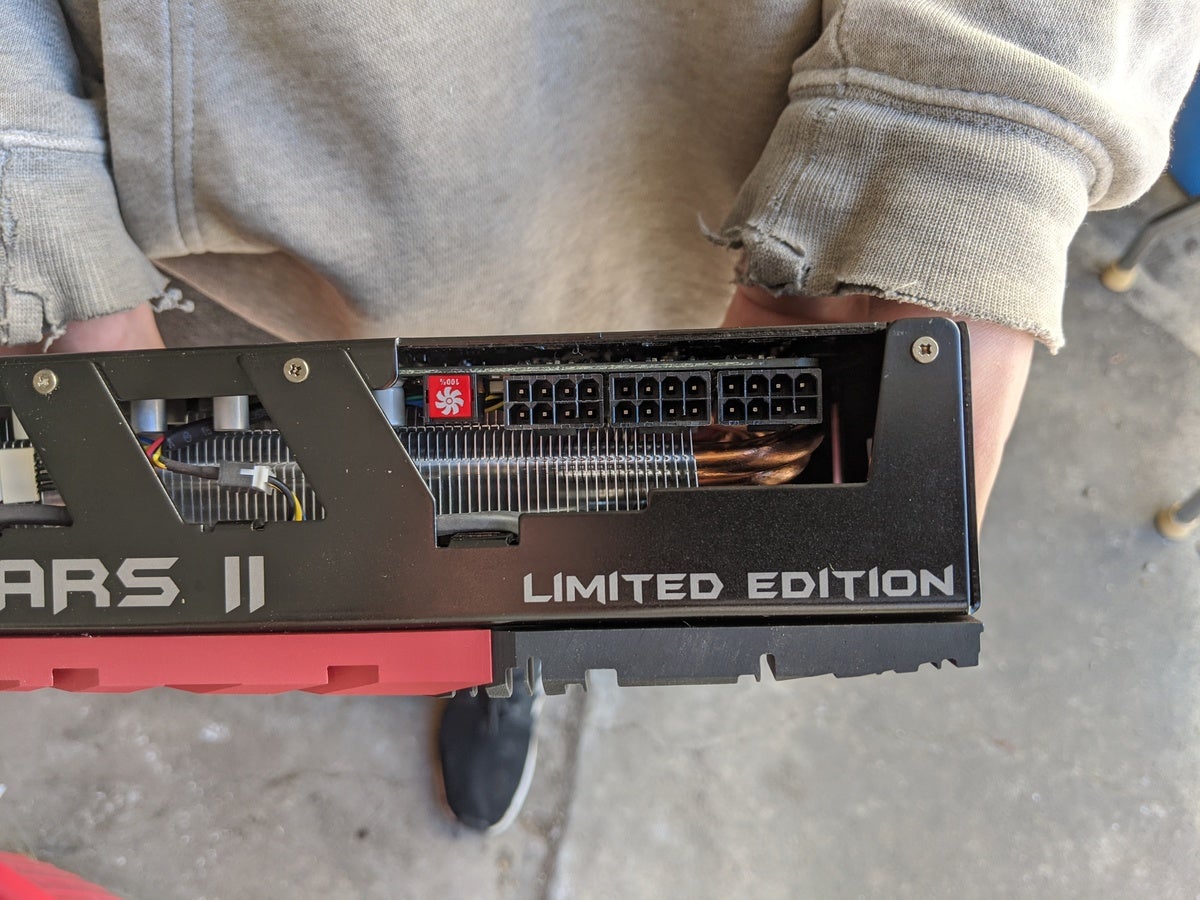 The 12-pin socket also means that if a board needed it – and there is no evidence that it does – a dual 12-pin connector would take up the same space on the board as a dual 8-pin connector. While there's no indication yet that Nvidia's upcoming cards will need a dual 12-pin configuration, such a design should be possible in theory. This paves the way for high-end designs such as this limited edition ROG GeForce GTX 580 Asus Mars II which featured three 8-pin connectors.