Intelligent RAN site power management can save you power and energy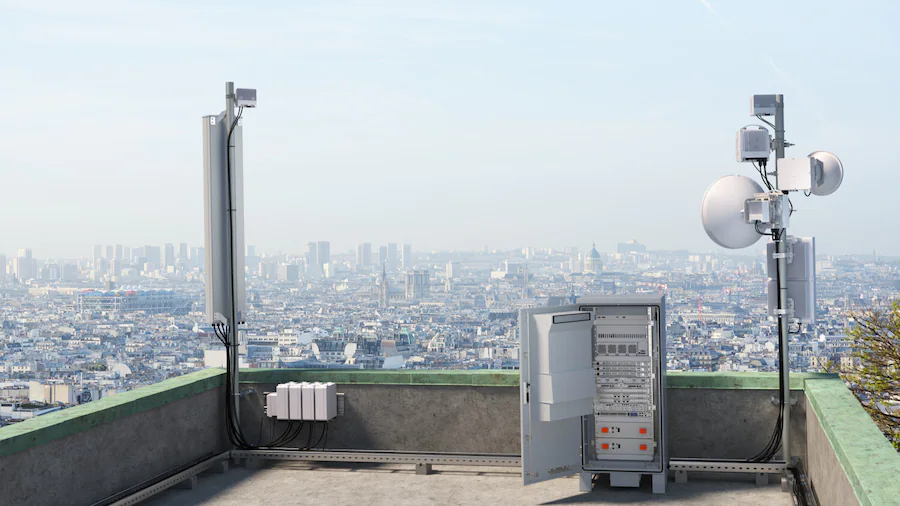 Posted 09-02-22
Proposed by Ericsson
By Shane McClellandVP Strategy and Business Development, Head of Emerging RAN Solutions
I don't know about you, but I keep a close eye on my home's energy usage. I increase the temperature indoors during the summer and lower it during the winter when I am not at home. I run my appliances like dishwashers and washing machines at off-peak hours when I'm not paying as much for electricity. I have installed smart sensors and controllers in my home, which allow me to plan, remotely monitor and control energy consumption according to the situation. As a result, I save a few dollars each month on my electric bill, relieve stress on the grid, and hopefully make the world a greener place. I haven't installed solar panels in my house yet, but some friends have, and they're selling power back to their power company, further reducing their bill and in some cases even earning a few dollars.
So, I started thinking, if we can do these things at home, why not at work? What could happen if we managed the RAN site's energy consumption the same way we do at home?
This blog explores how to apply intelligent power management to your RAN sites. I think you'll be surprised how much money you can save, contribute to the company's ESG sustainability goals, and make the world a greener place.
How to start?
Set a goal and be specific. It sounds simple, but many corporate sustainability initiatives lack specific targets for RAN site energy consumption. There are many published goals for net zero, but very little about how those net zero goals might be achieved. It helps define policies and standards for RAN site power consumption. For example, I want to reduce energy consumption by 20-30% at each site.
Gain situational awareness. To achieve your goal, you must take a holistic view of energy sources, energy resources, and consuming technologies at RAN sites today. Additionally, you need to know details such as power consumption over time. What time of day does a given RAN site use the most energy? And how this demand varies over time.
Use the cheapest power source available when you need it. Knowing this information, you can start thinking about the capabilities of the RAN power system and the energy storage assets that can be used in combination with the available energy sources, i.e. the grid, the diesel generators, renewable energy (solar and wind) at lower cost. Then proactively manage RAN site power consumption with policies. Take advantage of utility rate-based pricing through advanced energy management (power transfer and shaving). Use diesel generators as a last resort.
This is a new way of thinking about the power consumption of RAN sites. Operating in a hybrid power source approach requires you to have situational awareness at your sites and the ability to automatically switch between power sources at the right time. This may seem more complex compared to a one-size-fits-all, cookie-cutter approach to powering RAN sites. But fear not, there is a way to not only alleviate this complexity, but also embrace it as an opportunity to save money and be more environmentally friendly.
Ericsson's smart connected site
The Smart Connected Site integrates a full range of features and products, including the radios themselves, working as a system. Smart Connected Site solutions cover all types of RAN sites, from rail- or pole-mounted systems to cabinet-based systems that utilize and manage grid and renewable energy in a hybrid operating model.
The foundation of the Smart Connected Site is Ericsson's power system, which includes a wide range of solutions for efficient and scalable power distribution and energy storage for 5G expansion. This includes high-efficiency rectifiers and flexible energy storage alternatives like lithium-ion batteries with default connectivity for security and remote monitoring.
The brain of the system is Ericsson's 6610 site controller. It collects, aggregates and communicates operating data and status of the radio, power supply and enclosure, and site hardware to the Ericsson Network Manager (ENM). This allows a network operator to leverage advanced industry-leading AI and automation techniques for real-time awareness and control of all RAN site assets. With smart actionable insights, smart energy management and predictive data, network operators will see significant improvements in energy efficiency and associated cost savings.
Summary
So, just like in a smart home, with Ericsson's Connected Smart Site, network operators have the tools and capabilities to be more energy aware and take proactive steps to consume energy more efficiently. The combination of RAN and site-collected data can provide unprecedented opportunities to save operating expenses on your electricity bill, reduce truck trips, and contribute to overall company ESG goals. Ericsson's Smart Connected Site lets you do it today.
Why wait? I think I need to start researching solar panels for my house now.

Ericsson
Ericsson
Ericsson is a leading supplier of information and communication technology (ICT) to service providers. We enable the full value of connectivity by creating breakthrough technology and services that are easy to use, adopt and scale, enabling our customers to succeed in a fully connected world.
Our comprehensive portfolio spans Networks, Digital Services, Managed Services and Emerging Enterprises; Powered by 5G and IoT platforms.
More Ericsson