Critical infrastructure relies on good power management, Eaton shares the ultimate solution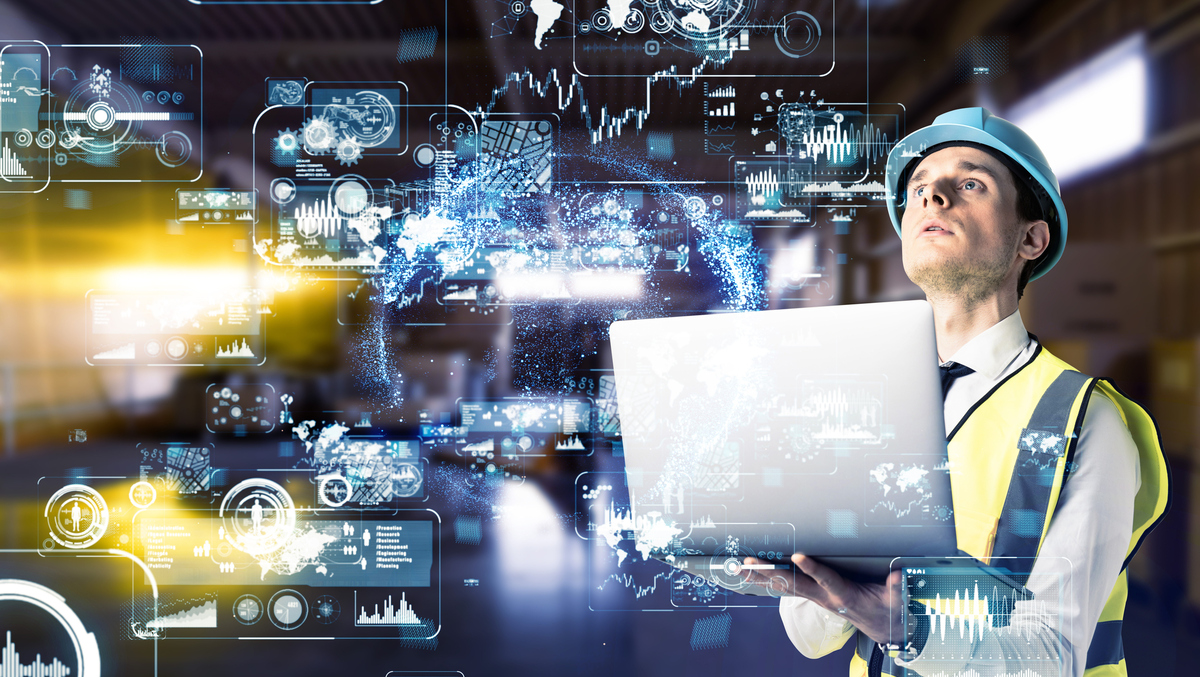 Many critical pieces of infrastructure depend on effective power management to operate successfully. The challenge for energy-intensive industries, such as data centers, is the need to manage and maintain efficient use of energy which has become increasingly critical in their operations.
A 2020 industry report by WePower highlighted the fact that there is a substantial amount of power consumption in the data center space. The report found that "Australia's data center sector alone is responsible for more than 4% of national energy consumption, second only to the resource sector."
Although usage and consumption are high, so is the overall demand for electricity. This can create widespread issues that go beyond data centers, which is why power management systems are so important in creating balance.


CSIRO picked this up in their May 2021 Data Center Energy Analysis in Australiawith research indicating that "absolute power consumption is not the only concern" and that "growth in the size, number and nature of data centers has the potential to have localized effects that range beyond the impact of data centers on electricity consumption".
The report continues: "For example, in Ireland and Northern Ireland, the creation and expansion of data centers will be a key driver of significant increases in future electricity demand and could drive up to 29% overall demand in this region by 2028 (EirGrid and SONI, 2019)".
It was also reported that amid concerns about data center growth and existing less efficient data centers, the NABERS data center rating was introduced to help provide better reach.
"This rating helps data centers use energy more wisely, reducing the data center's energy bill. Upgrading the rating from three to five stars translates to savings of approximately US$1.5 million per year," according to the rating system's website.
With up to 60% of data center operating expenses attributed to energy cost, it is imperative for facility managers to maintain their assets and equipment to maximize lifespan and efficiency . In addition to hardware, companies such as Eaton have introduced their Power Supply Monitoring System (EPMS) to help data center operators intelligently monitor energy and power consumption throughout operation. of the site remotely and with real-time data.
Why an EPMS is essential to optimize energy and power management
Part of Eaton's Brightlayer Data Center Suite, Eaton's EPMS – Forecaster – connects an operation's vast array of devices into a single platform that provides real-time power system and environmental monitoring, whether at a single facility or across multiple sites.
Eaton Forecaster integrates seamlessly, regardless of manufacturer or model, to help data centers and enterprises reduce energy consumption and avoid unplanned downtime due to system failure.
"Forecaster allows you to monitor power consumption along the powertrain – from high, medium and low voltage electrical rooms to data rooms. It also tracks the quality of energy entering the energy ecosystem. The software is smart enough to detect anomalies and disturbances, allowing you to implement strategies to improve and optimize energy management. This in turn drives overall operational efficiency and profitability," says John Atherton, General Manager A/NZ, Eaton Electrical, Power Quality Division.


A complete list of Forecasters features include:
Monitor, visualize and analyze everything from a single site to many distributed sites

Agnostic and remote access

Capacity planning

Proactive monitoring of energy consumption

Trends in Environmental Safety

Warning alarms and solutions
BMS versus EPMS
Most facilities can already use a building management system (BMS) to control and monitor their basic electrical and mechanical equipment. In general,
BMS platforms are used to monitor heating and ventilation systems, as well as lighting, security, fire safety, plumbing and water systems. They can be used to provide detection of electrical system problems through basic control and alarm notifications.
An EPMS platform can offer intelligent and detailed power quality data on the electrical distribution network that goes far beyond what is possible with a BMS.
By providing detailed analysis and reporting on power quality and other important parameters, facility managers can perform analysis to optimize energy consumption and identify opportunities to reduce electricity consumption .
EPMS platform, as Eaton Forecaster, also provide large-scale integration of third-party products and other critical installation systems, including BMS, security systems and fire alarm systems. With this capability, users can easily compile complex data across multiple facilities into a unified management platform for informed decision making.
Sustainability and integration
As more and more organizations aim for efficiency when it comes to their carbon output, they are also thinking carefully about the energy management systems they use. The Eaton Forecaster solution champions sustainability and sustainable outcomes, helping to make better carbon-related decisions while maintaining maximum efficiency.
In addition to the company's focus on increased agility, the solution also enables integration with Reporting Services software to produce reports from EPMS output. Additionally, Foreseer works in conjunction with Eaton's VPM and VCOM solutions to provide a holistic management suite for your mission-critical environment.
Reducing the configuration burden is another feature Eaton offers its valued customers, through local engineers and technicians who can customize and configure Forseer technology to maximize efficiency and value.
With many companies claiming that things like cooling, gas and electricity are unrelated, they are seriously hampering their future and putting their electrical systems at risk. By using the Forecaster can simplify power management and not only avoid catastrophic results, but also create better and more efficient results.
See a demonstration of Foreseer here.